Part-Time Family Advocate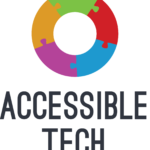 Provide people with disabilities specialized equipment to use basic communication services through government programs.
Accessible-Tech is an authorized provider of government programs to help those with speech impairments. Accessible-Teach is currently seeking to hire part-time staff to conduct phone conversations with parents of children with speech impairments. Staff will be trained to help these parents fill-out government applications to get an iPad along with AAC software.
Previous phone-banking experience and/or Family Advocacy is needed. Knowledge of the special needs community is preferred but not required.
Qualifications:
Strong interpersonal and communication skills
Basic computer skills needed
Prior phone banking experience is a requirement
Flexible schedule around 20 hours a week
Knowledge of the special needs community is preferred
Bilingual-Spanish speakers are a plus but not required
Strong organization skills and an attention to detail
A strong work ethic and commitment of time sufficient to accomplish the goals of the program 
Job Responsibilities:
Engage in conversations with parents and caregivers over the phone
Meet or surpass goals for number and quality of conversations
Engage in a high volume of phone conversations
Carefully record and track results from each conversation
Family Advocates will report directly to the founder in the Lakewood, CO office.
Learn more about government programs here.
Salary: $15/hr, 10 – 20 hours per week.
Calling Times: Sat anytime, Sunday 11am to 4pm; Mon – Thurs, 2p – 7p Mountain Time Zone
We have the ability to be flexible with the hours worked within the listed timeframes.
The calls do need to be after school and on weekends to reach the special needs parents.
This is a part-time position. Interviews will begin asap.
Location:  Denver, CO area
Work can be at home and/or in the Lakewood Office (Hampden and Wadsworth Blvd)
Need to come into the office at least once a month for 2 hours of training.  We pay for training hours.
3333 S Wadsworth Blvd, Suite D321
Lakewood, CO 80227
720-710-8767