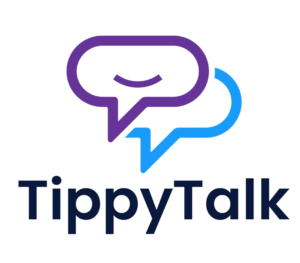 TippyTalk is a two-way communication tool for nonverbal and speech-impaired users. On an iPad, TippyTalkers create a simple sentence by selecting illustrations. These become a written message read aloud OR sent to a member of the TippyTalker's private community who can respond with text, video, or audio.
HOW TIPPYTALK WORKS
| | | |
| --- | --- | --- |
| 1. Choose an audience. | 2. Start a sentence. | 3. Finish the sentence and send. |
| | | |
| Your message may be spoken aloud to someone in the room OR sent to one of your Community Members. For this example, we've selected "Dad." | To send Dad a message, choose a sentence starter card from the provided photos and illustrations. | Select the rest of your message. Listen to the message, if you wish, and send it to Dad. He'll receive the message and send a response. |
The TippyTalk Apps
TippyTalk is a unique AAC (Augmentative and Alternative Communication) solution that enables two-way communication as well as in-person conversations. Many users receive both an iPad and the TippyTalker app at low or no cost from a school, clinic, or therapy center or through state programs. The companion TippyTalk Community app is free for TippyTalk Managers and Tippy Talk Community Members. 
TippyTalk Devices
The TippyTalker needs only an iPad for TippyTalker and Internet access. TippyTalk Managers and Community Members can use a smartphone, iPad, or tablet with Internet access.
BENEFITS OF TIPPYTALK
Easy set-up
The TippyTalk Manager, often a family member, can set up the app in less than 30  minutes from an iPad, tablet, or smartphone. The manager creates communication "cards" for the TippyTalker using the included  SymbolStix library and/or personal images.

Personal Messages 
The TippyTalker creates a simple sentence by selecting prepared "cards" with illustrated ideas. The sentence is sent to family or friends in the TippyTalker's Community or is read aloud to someone in the room. 
Social Community
The private TippyTalk community becomes a social network for the TippyTalker. Two-way communication through a private social network sets TippyTalk apart from other AAC (Augmentative and Alternative Communication) solutions.
WHO USES TIPPYTALK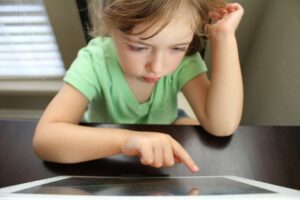 The TippyTalker
Use picture and symbol "cards" to create messages to send or be read aloud to someone in the room.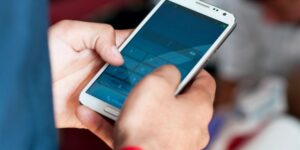 TippyTalk Community Member
Receive and respond to messages on your smartphone. Send video, pictures, audio or text to be read aloud.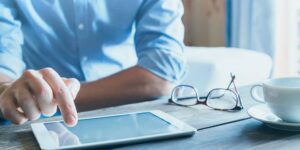 TippyTalk Manager
On your own device, create your TippyTalker's community and customize your TippyTalker's "cards" using the included SymbolStix image Library and/or personal images.
THE TIPPYTALK STORY
First, meet Sadie.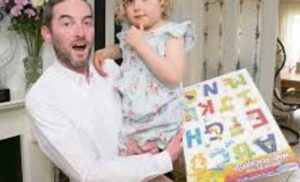 TippyTalk began with Sadie, a sweet, non-speaking child. She was diagnosed with autism when she was three years old. Sadie's father, Rob Laffan, was impassioned to find a way for Sadie to communicate quickly and easily. 
Using his background in automation and robotics, Rob created TippyTalk for Sadie. 
Sadie was soon able to share her wants and needs and even tell her father, "I love you." Seeing the impact TippyTalk had in his personal life, Rob decided to share his solution.
Rob Interviewed dozens of professionals, educators, and parents. Using this research and his experiences with Sadie, he enhanced TippyTalk. He made a cloud-based solution with a reasonable cost that also provides an innovative social networking experience. 
TippyTalk was created for Sadie. Now it is available to all those who are non-verbal or speech-impaired. The TippyTalk team is delighted to share TippyTalk with YOU.