The Wisconsin Telecommunications Equipment Purchase Program (TEPP) helps people with disabilities acquire specialized equipment they need in order to use basic communication services.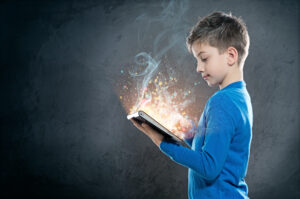 As an Authorized Provider for the TEPP program, we help those with speech impairments.
Apply online or submit an application by mail to receive TippyTalk, a speech generating communication app that uses images to express thoughts and emotions, along with an iPad through the TEPP program.
The application process takes 5 to 10 minutes to get started. If you want assistance filling out the application, please contact us.
Requirements:
To qualify for the program you must have or know a loved one with a speech impairment
Must be a Wisconsin resident
The program requires a letter from a certified educator, SLP, or medical professional confirming the speech impairment and belief that TippyTalk will benefit the recipient
$100 copayment (the remaining cost of TippyTalk and the iPad are covered by the state funded voucher)
After submitting your application, it typically takes 3 months for the voucher to be issued. Applications are processed in the order in which they are received, and vouchers are issued on a first-come, first-served basis.
Use the online application instead of mailing or faxing applications for a quicker turn around time for voucher processing.
If you are unable to pay the $100 copayment and meet the Telecommunications Assistance Program (TAP) income eligibility guidelines, you can submit a TAP application.
If your voucher has already been submitted you are ready to make your $100 copayment for TippyTalk, you can submit your payment below: